Product Description
Charging your phone has been made simpler with Mi's 5200 mAh Power Bank. Its aluminum casing surrounds the dual battery cell technology developed by LG and Samsung. Enjoy the pleasures of your smartphone for longer periods with this highly convenient Power Bank.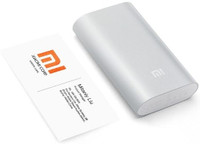 Build
The Mi Power Bank 5200 mAh has a textured anodized aluminum casing that covers the entire battery from end-to-end. It has a smooth metallic finish, elegant curves and is only 5.5 cm wide which allows it to fit in any pocket or handbag. Each piece is formed by precision CNC digital cutting. It is also water and corrosion resistant, designed for daily use.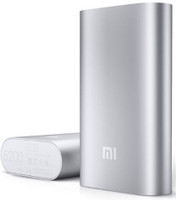 Recharge your Life
You can use this power bank to recharge your smartphone, digital camera or your tablet as it is capable of recharging the Mi 3 for 1 full charge. It can also recharge the iPhone 5S for 2 full charges.